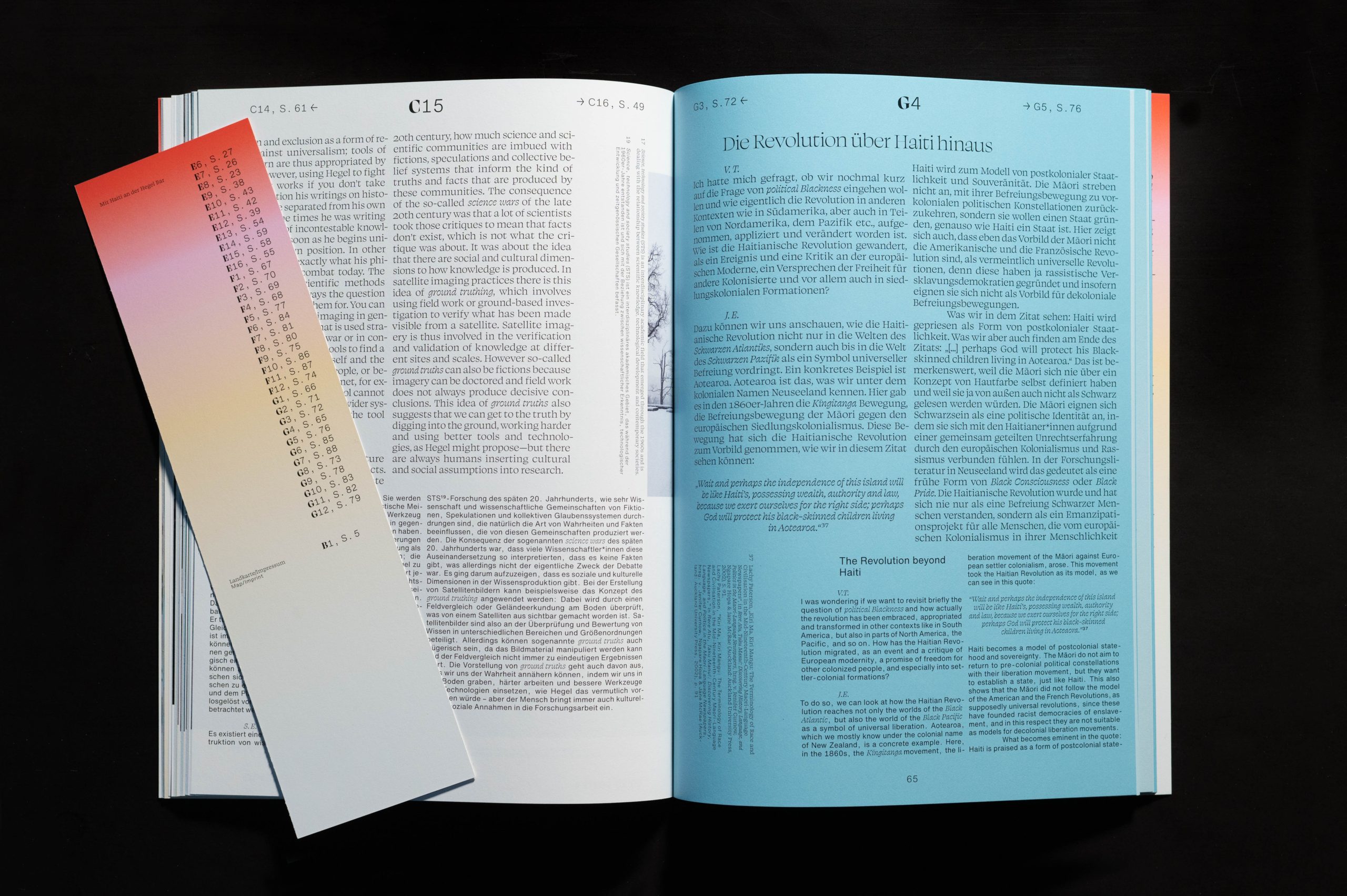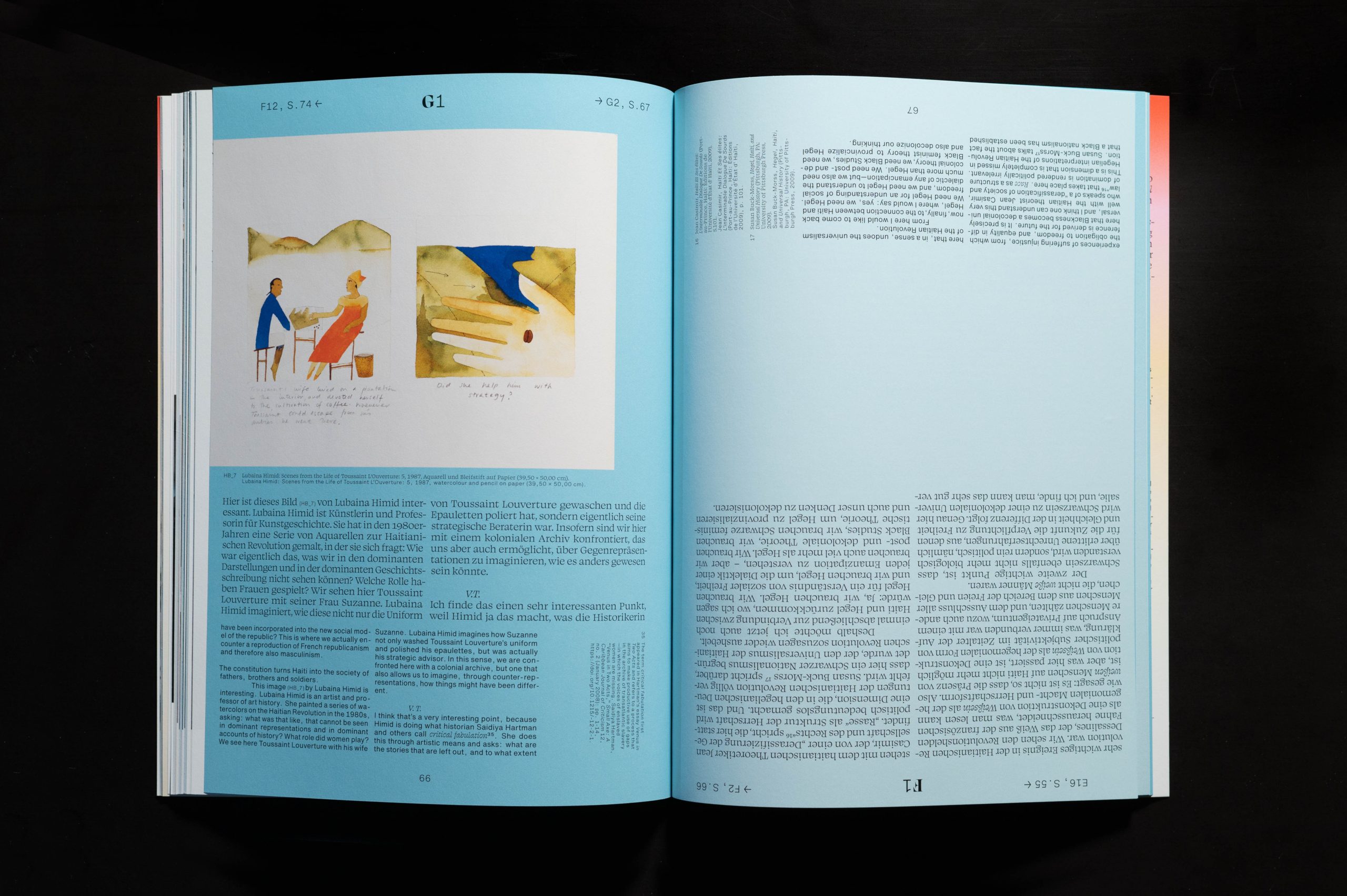 vom Aufgang der Sonne was created as a response to the 250th anniversary of Hegel's birthday in 2020. The artist collective n.n.n. collective (Susanne Brendel, Jasmin Schädler, Julia Schäfer) used this opportunity to take a critical look at Hegel and his Philosophy of History. The publication focuses on perspectives that have been overwritten or made invisible by Hegel and his legacy.
Therefore, the Haitian Revolution is given a lot of space, in the form of an edited transcript of the symposium Mit Haiti an der Hegel Bar. For this event, which took place in May 2020, n.n.n. collective invited Dr. Vanessa E. Thompson, Matti Traußneck and Dr. Jeanette Ehrmann. Furthermore the publication contains a conversation with geographer and artist Dr. Sasha Engelmann in which she and n.n.n. collective question the politicization of cardinal compass directions and cartography. In addition, scattered throughout the publication are exhibition views of an exhibition at the project space of Kunstverein Wagenhalle, in November 2020 that had to stay closed due to the second lockdown.
Moreover, the format of the publication challenges conventions of temporal linearity in terms of design as well as a specially developed literature map. The intricate design of the publication was developed and executed by HuM Collective.
vom Aufgang der Sonne is published bilingually in Englisch and German.
---
17 €
---
2021
90 pp.
20 x 27 cm
Offset print
Print run: 500
Design by HuM-Collective
Languages: English, German
---
A project by n.n.n. collective and InterAKT Initiative e.V.
In cooperation with Kunstverein Wagenhalle, Theater Rampe and Künstlerhaus Stuttgart.
Funded by the City of Stuttgart, Ministery for Science, Research and the Arts Baden-Württemberg and LBBW Foundation.
Visit: HuM Collective | n.n.n. collective | Mit Haiti an der Hegel Bar | InterAKT Initiative e.V.